Latest News
«
Lord Mayor's Small Business Achievement 10-plus years Award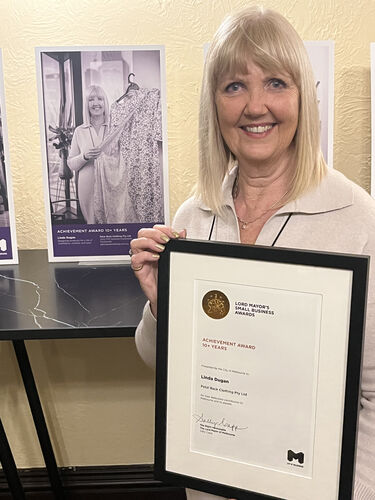 The Lord Mayor's Small Business Awards acknowledge and celebrate Melbourne's longstanding independent small businesses, and the people who run them.
Each year we say thank you to the small businesses that make a significant contribution to the city's culture, economic prosperity and liveability.
The awards honour the achievements of small businesses who have been operating in the City of Melbourne for milestones of 10+, 20+, 40+ years and recognises outstanding organisations in the Small Business of the Year award.
Following a career as a buyer and designer for a significant Melbourne retailer, Linda Dugan identified the need to create clothing for those with limited mobility after her Nana suddenly lost her independence.
She made a unique design that keeps the wearer's needs first and foremost, which caring healthcare professionals instantly accepted.
Linda's clothing slides off and on without harsh fastenings or the need to move shoulders, elbows, or arms. The thoughtful design also helps carers, making it easy to remove and re-dress gently and eliminating the need to struggle against any resistance in the dressing process.